Learn How to Move to Mexico and Have A Better Life for Less
INTRODUCING…
The Complete Mexico Relocation Guide
Are you thinking about making the move to Mexico?
Then this guide is for you!
Our COMPLETE Mexico Relocation Guide will take the guesswork out of your move and answer all your questions. With our easy-to-follow online guide, you'll have a smooth transition to your new life in Mexico.
---
Get access to our complete directory of trusted contacts in Mexico
We've helped hundreds of expats make a move to Mexico- the right way! We've seen it all- the good, the bad, and the ugly when it comes to immigration, real estate agents, healthcare insurance agents and other professionals in Mexico. And we help you avoid these costly mistakes by giving you access to our recommended contacts in Mexico.
For example, We've seen many others overpaying by thousands of dollars for a residency visa, who paid double for health insurance, and who were taken advantage of in real estate transactions. All of it could be avoided if they only knew better!
Skip the headaches, the wasted time, and avoid wasting money by utilizing our network of trusted contacts – including:
IMMIGRATION EXPERTS
Choosing the right lawyer or immigration facilitator is critical for getting a residency visa for a fair price and in a reasonable amount of time. You don't want to get this wrong!
AFFORDABLE HEALTH INSURANCE COMPANIES
We give you insider access to the best insurance brokers in various parts of Mexico. That way you get the right insurance without being oversold.
HONEST REAL ESTATE COMPANIES
Work with someone you can trust to help you find the perfect home to rent or buy.
RESIDENCY VISAS
Detailed information about your residency visa options in Mexico, and how to make sure you don't make costly mistakes.
One of the reasons pricing can vary wildly for these services is that many of these providers have to pay kickbacks and commissions to magazine publishers and other tour operators. Other international relocation "experts" may steer you toward whichever provider will pay them the most commission.
We never accept kickbacks, commissions, or any form of compensation from the providers we recommend. Instead, we pass on those savings to YOU.
Our directory of recommended contacts contains only the most reliable and trustworthy providers we know of. And they can charge you a fair price since they aren't paying us a commission.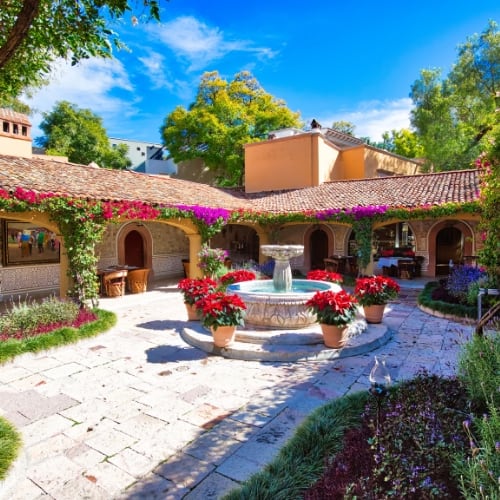 Get the Online GUIDE Now
$495 USD
Single Payment
Lifetime Access
Our complete directory of recommended contacts in Mexico
All of our tips & tricks for a smooth move to Mexico
Kept up-to-date
With Our Complete Mexico Relocation Guide
You'll Learn…
Why Mexico is the ideal place to relocate to, especially for retirees
Access to The Best Immigration Experts Around Mexico And Their Fair Pricing
The best places to live in Mexico- based on your lifestyle preference
Get our recommended rentals and sales agents throughout Mexico- and never overpay
How to Get Your Pets to Mexico – with the least stress
Tips for finding a rental property in Mexico & what to watch out for
Buying real estate in Mexico
How to buy a car in Mexico & how to use public transportation
How to get mail in Mexico including Amazon orders
International mover contacts for household goods and cars
The best cell phone companies to use in Mexico and essential apps for expats
Recommended Relocation Tours
Taxes in Mexico
Plus much more…
---
How Is The Mexico Relocation Guide Different?
Let's face it….. There's a lot of FREE information on moving to Mexico out there. Unfortunately, a lot of it is outdated, confusing, vague, or just simply wrong! You get what you pay for.
We spent thousands of hours researching the most important topics about moving to Mexico. Then we had it all fact-checked by experts in each field like immigration experts, realtors, healthcare brokers, pet importers, etc. Finally, we put it all together in this easy-to-follow online guide.
That way you're not making important decisions about moving to Mexico based on outdated or wrong information. And because this is an online guide, it is consistently updated with factual and up-to-date information.
The Complete Mexico Relocation Guide will take away all the guesswork and confusion about living or retiring in Mexico
It's your road map to a smooth and easy transition to
living in Mexico.
---
Who is this Guide For?
You want to retire sooner rather than later with the money you have now.
You want to lower your cost of living without sacrificing your lifestyle.
You want clear, easy-to-follow details that take you from clueless to confident.
---
Get the Online GUIDE Now
$495 USD
Single Payment
Lifetime Access
Our complete directory of recommended contacts in Mexico
All of our tips & tricks for a smooth move to Mexico
Kept up-to-date
What Our Customers Have Said
Mexico Relocation Guide gives you all the information you need in wonderful detail. I *HIGHLY* recommend it. It is well worth the cost solely as a research tool when you're considering relocation to Mexico.
If you decide to make the move, it will be downright essential.
And after you have relocated, the guide and its associated private FB group continue to provide updated information to make your life in Mexico happier, easier, and less stressed."
"I've watched pretty much every youtube video and read pretty much anything free on the internet about relocating to Mexico. Mexico Relocation Guide has all of that information and a whole lot more. And it's correct, current, quite comprehensive, and easy to search.
The private Facebook group is really nice. Everyone has good questions, comments, and feedback.
Mariana is extremely professional and nice. I am very happy I joined. The Mexico Relocation Guide is the best source for information and people I trust."
"I like the comprehensive information that is available, not just touristy brochure stuff.
This guide has names and contact info to assist me in our relocation research to Mexico. It is broad enough to give links to look into the many different climates and cultures found in MX with honest guidance into what to expect in each region.
But the greatest value is its unbiased recommendations for contacts needed in the various areas we encounter when relocating."
"I highly recommend Mexico Relocation Guide to anyone seriously interested in moving to Mexico.
Mariana carefully vets her resources and is constantly updating the information she provides so you know you can rely on it.
Mariana is always so quick to respond to all questions(how does she do it?!) and follows up with you to get feedback so that Mexico Relocation Guide is always getting better. The cost for this guide is so comprehensive and very reasonable!"
What You Can Expect
The Mexico Relocation Guide is a convenient online guide with over 170 topics covered that will give you answers to the most important questions about retiring, moving, and living in Mexico. Plus, you get access to our vetted and recommended contacts in Mexico like Lawyers, CPAs, Pet Importers, International Movers, Immigration Facilitators, and more.
Conveniently Online
The Mexico Relocation Guide is available anywhere in the world as long as you have an internet connection and your phone, tablet, or computer. You can follow along while you're in Mexico without looking like a tourist.
Consistently Updated
Don't you hate it when the only answers you find are from 3+ years ago? Or when you buy a book about moving to Mexico, and 6 months later it's outdated? The Mexico Relocation Guide is consistently updated with current information. Because things in Mexico change often- Don't get stuck with answers from 3 years ago.
Written, Fact-Checked & Verified by Professionals
The information on this guide has been co-written and fact-checked with actual experts in their fields. That way you aren't basing your decisions on hearsay. We work with reputable immigration experts, real estate agents, attorneys, health care brokers, pet importers, and other professionals to verify that information you get on this guide is accurate.
Access To Actual People
Throughout the guide, we give you recommendations and actual contact information to various experts and companies that are trustworthy and reliable. You'll get recommendations for Immigration Experts, Real Estate Agents, Real Estate Attorneys, Healthcare Brokers, Doctors, Facilitators, etc. And we're always adding new contacts to the list.
Relocation Tours
With the online guide, you also get access to our list of recommended private relocation tour guides across Mexico. This will be your boots-on-the-ground visit to Mexico where you can see rentals in your budget, various neighborhoods, local hangouts, hospitals in the area, and learn what living in Mexico is like from a local.
Join our Facebook Community
When you purchase the Mexico Relocation Guide you'll receive access to our private Mexico Relocation Guide Community Facebook Group.
This exclusive community is the place to share your thoughts about all things Mexico and get in touch with other Mexico Relocation Guide customers. It's perfect for learning even more tips and tricks for moving to or living in Mexico.
---
So, Why Move to Mexico?
You can have a better life for less in Mexico. Mexico is much more affordable than most cities in The U.S., Canada, or Europe without sacrificing your quality of life. Relocating to Mexico could make it possible for you to retire early, work fewer hours, have a remote job without being taxed twice, or have a new adventure in one of the most beautiful countries in the world!
Mexico is the most popular destination IN THE WORLD for American and Canadian ex-pats. There are over 1.5 million people here from The U.S. alone. In fact, a recent Forbes article named Mexico the #1 Retirement Haven in the WORLD! The proximity to the U.S. and the availability of international flights make Mexico an attractive place to move to. And the affordability and ease of access to healthcare make it a wonderful option for anyone. Plus, there are more than 5,000+ miles of coastline and beautiful mountain ranges throughout the country.
You can pick your ideal temperature based on elevation.
The climate in Mexico is pretty constant throughout the year. And that means you can find your ideal year-round temperature based on elevation and location.
The temperature drops a few degrees for every 1,000 feet increase in elevation. For example, in the mountain town of San Miguel de Allende- at 6,200 feet – daytime temperatures constantly stay around the 70-80s all year! You don't need an air conditioner or heater so electric bills are usually less than $30 per month. Whereas Playa del Carmen – at sea level – has a year-round average temperature of 90-95 degrees. Mexico has a variety of micro-climates, so finding your ideal temperature is possible!
Health care is excellent and very affordable
You can see a doctor for as little as $2 or go to a private hospital to see a specialist for $20. Without having to wait weeks for an appointment. Either way, it's very affordable and accessible!
Mexico's health insurance is very affordable too! For example: If you're a healthy 64 years old, your cost could be $150/ month for good local insurance. And if you have pre-existing conditions, you still have a variety of options. The world-class and affordable healthcare in Mexico is one of the top reasons to move here.
Fast and easy residency visa
If you have at least USD $2,600 a month in monthly income or USD $43,000 in savings, you qualify for Mexico's famous Temporary Visa.
The residency visa process is started in your home country which saves you a lot of money and time before moving to Mexico. And best of all, you don't have to live in Mexico full time to keep your residency!
Ease of integrating
We really encourage you to rent when you first move to Mexico. Many rentals come completely furnished and include all utilities too. This makes it possible to control your monthly cost of living with no surprises. What is fully furnished? It comes with pots, pans, dishes, silverware, coffee pot, sheets, towels, microwave, TV, beds, couches, etc – everything you need. Just pack your bags, and move in!
And Mexicans are some of the friendliest people you'll ever meet! Mexico is one of the easiest societies to integrate into as an expat. In some areas of Mexico English is widely spoken. But in some areas, it is not. We cover which ones we recommend inside the online guide.
---
These are all good reasons to move to Mexico!
---
Frequently Asked Questions
Everything is provided online. You get instant access to a members-only area of our website immediately after your purchase. Log in anytime using your computer, phone, or tablet.
No! This is not a book. This is not a seminar and this is not a consulting call. All of those things are inefficient. The Online Guide is a members-only portion of our website. All you need is an internet connection to access the important information about moving to Mexico that is kept up to date and is fact checked by experts. And when you need extra help we connect you with our recommended contacts like immigration experts, realtors, healthcare brokers, international moving companies, local moving companies, pet transporters, private relocation tour guides and more!
When you buy the guide, you get invited to our private Facebook Community- where you can ask questions and get answers from me and other community members in Mexico!
You get lifetime access. You can access The Guide as often as you'd like to for as long as you like.
Absolutely! We update The Guide as needed when information changes.
All sales are final. We do not offer refunds. This product is for people who are seriously considering or planning a move to Mexico.
Yes! Because the information in the online guide is consistently updated, you can count on the information still being relevant even years from now. That's the advantage of a digital product. As soon as something changes, we can make the changes in the guide and keep you current, up to date, and informed on accurate information. Plus, it's a lifetime membership- so even if the price goes up later you will never have to pay again!
I used to offer consulting when we first started Mexico Relocation Guide for a fee. But I quickly realized this wasn't the best value for our customers because Mexico's procedures and legal matters change so quickly that a few days after paying a consulting fee, you would already have outdated information. That's how fast things tend to change in Mexico. So instead of paying me a consulting fee, I put all my knowledge into this easy to follow guide. That way you are always getting accurate and updated information. And when you need extra help, we connect you with our recommended experts throughout Mexico for additional help.
Get the Online GUIDE Now
$495 USD
Single Payment
Lifetime Access
Our complete directory of recommended contacts in Mexico
All of our tips & tricks for a smooth move to Mexico
Kept up-to-date