Here's my quick Retire in Mexico guide to help you make the right decision and prepare for your move. I'm sharing both the positives and negatives so you can avoid costly mistakes.
Mexico is a retiree's paradise. You get a relaxed lifestyle with world-class healthcare and good weather at much lower prices than in the U.S. or Canada. But it's also not everyone's ideal retirement destination.
In this guide, I'll give you an overview of some important things about retiring in Mexico. It doesn't matter if you are coming from the USA, Canada, Europe, or somewhere else. The information in this guide will be helpful to anyone who can read in English.
Check out our Complete Mexico Relocation Guide for all the information you need to retire in Mexico. You also get a list of our trusted service providers, including immigration facilitators, realtors, insurance brokers, and more!
---
Why Retire in Mexico?
Mexico is popularly known as one of the best places to retire in the world. Foreigners move to Mexico for various reasons, including a better quality of life.
Let's look at some popular reasons why expats retire in Mexico:
Low Cost Of Living in Mexico
Mexico is affordable for people from many first-world countries. Your dollars and euros can go further here. This means you can splurge on some luxuries, like having a housekeeper or a full-time carer.
On average, a couple can retire in Mexico for about USD 1,500-2,500 ($2,000-$3000 CAD or $40,000-$65,000 MXN) a month depending on your expenses. With MXN 40,000 a month, you can get a comfortable rental, cover your utilities, go out to eat several times, and even pay for some household help.
A single person can live in Mexico for about USD 1,500 a month.
These amounts give you some leeway for extra expenses. But some expats and many Mexican families live on much less. I've heard of people living on USD 1,000 a month. So, if you're on a strict budget, you can cut down on some extras.
See Our Blog Posts About Cost of Living in Mexico
Great Healthcare
Mexico has excellent healthcare facilities with many English-speaking doctors. The best part is that healthcare services are affordable.
You can consult a general physician for $400-500 MXN. If you consult a specialist like a cardiologist or an endocrinologist, expect to pay about $800-$1,000 MXN. Many pharmacies have in-house doctors whom you can see for about $50 Pesos.
If you get Mexican residency, you can also access the public healthcare system, which is even more affordable.
Mexico Has Amazing Weather
Mexico offers different climates. You can have it all, whether you like beach weather, cooler temperatures, or perpetual spring.
The warm and beachside destinations are popular among retirees moving from cold places. And if you want a change in climate, you can easily visit different parts of the country.
Ease of Obtaining A Mexican Resident Visa
As long as you meet the financial requirements, getting your residency visa in Mexico is relatively easy compared to other countries popular with expats.
In most cases, expats must first apply for residency visas at a Mexican consulate in their home country.
The income requirements can vary between consulates. If you're applying for a Mexican temporary residency, the income requirements in 2023 start at USD $2,600 and up to USD $3,300 monthly income or USD 43,000 and up to USD 53,000 savings/retirement accounts over the past 12 months. The amounts are higher for permanent residency; some consulates only offer permanent residency visas if you're below retirement age.
Most people hire an immigration facilitator to help with the residency visa process, especially since the paperwork is in Spanish. They may charge about USD 400-700 per person.
For more information, read our Complete Guide to Residency in Mexico
Get a list of our trusted immigration facilitators across Mexico with the Complete Mexico Relocation Guide. Some of our recommended facilitators help you schedule your initial consulate appointment, review your financial documents before your interview, and help you finalize your residency in Mexico. Hiring the right facilitator is well worth the price!
Expat Communities
If you want to spend time with other foreigners, I have good news for you. Many cities and towns in Mexico have established expat communities. Popular areas include
Mexico City
Puerto Vallarta
Ajijic
Lake Chapala
San Miguel de Allende
Playa del Carmen
Merida
Mazatlan
Rosarito
Queretaro
Huatulco
Los Cabos
La Paz
In recent years, there has been an influx of Canadian and American expats retiring in Mexico. And the list of expat hotspots is growing every year. It's a great way to make a soft landing in Mexico and have various services you may be familiar with. Expat communities in Mexico usually also have more meetups and special events catered towards English speakers.
---
According to AARP, the estimated average social security payment for 2023 is USD $1,827 per month. And while $1827 USD a month may be a little to retire in the U.S. or Canada, this can afford you a very comfortable life in Mexico!
It's important to make a budget and plan your expenses. Because there's also inflation in Mexico, the Mexican peso has recently appreciated. This means your dollar can afford you a little less than a few years ago. Luckily, this also means that local workers in Mexico are earning a higher paying wage- which helps Mexico's future.
Average Cost Of Living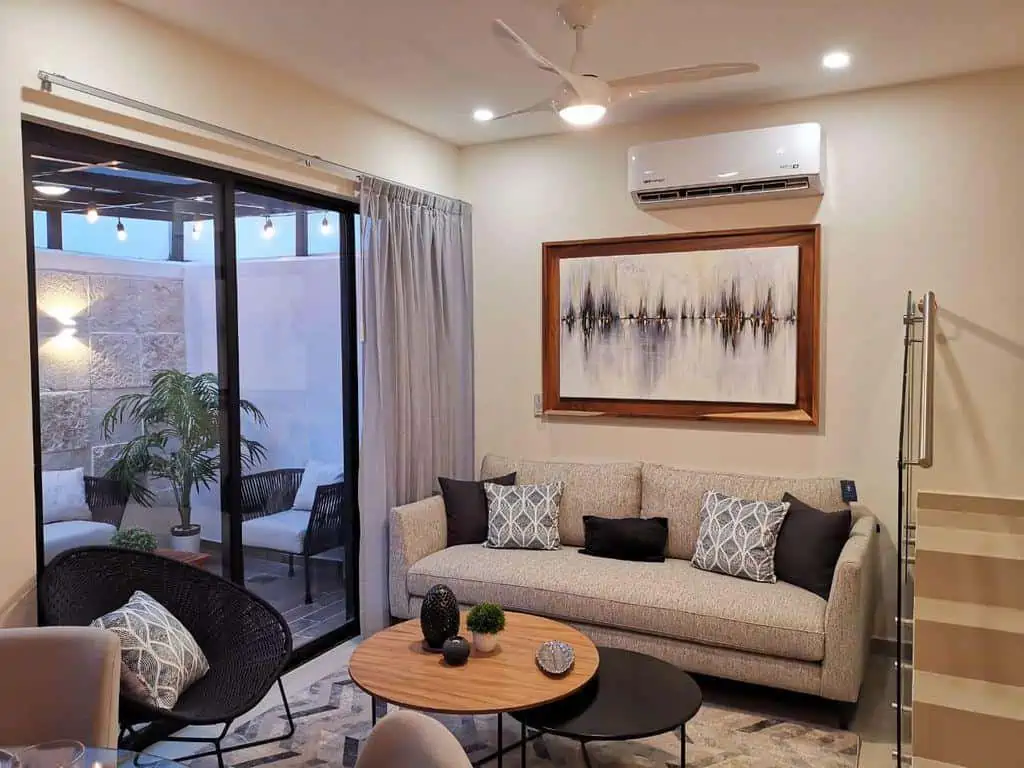 You can find comfortable rentals in many parts of Mexico for USD 500-700 a month. Sometimes these rentals include furniture and certain utility bills. To save money on groceries, shop at local mercados instead of supermarkets. Consider buying local goods because imported items can be expensive in Mexico.
With a good budget, you may have extra money for outings and household help. For example, a cleaner or gardener may cost you about USD $6 USD/Hr or about $30 USD a day or less.
Qualifying For Residency in Mexico
Most foreigners moving to Mexico will obtain a Mexican resident visa based on economic solvency. And the financial requirements vary from one consulate to another. Therefore we have put together our list of financial requirements from the consulate.
These numbers are in USD unless otherwise noted for Canada or Europe. N/A means the consulate does not have their requirements updated, or they did not give me these requirements when I asked for them.
Temporary vs. Permanent Residency
Getting residency through financial solvency is the most popular option among expats retiring in Mexico.
Temporary Residency
Many foreigners use the temporary residency (residente temporal) visa to move to Mexico. After 4 years as a temporary resident, you can apply for permanent residency.
To qualify for temporary residency, you need:
A minimum monthly income starting at USD 2,700 and up to USD 3,500 over the past 6 months with bank statements as evidence, or,
These income requirements vary by consulate.
Savings or liquid investments starting at USD 42,000 and up to USD 52,000 over the past 12 months with account statements as evidence.
Permanent Residency
Permanent residency (residente permanente) has higher financial requirements. You need:
A monthly income of around USD 5,400 over the past 6 months, or,
Savings or liquid investments of around USD 207,000 over the past 12 months.
Some consulates may only give you a permanent residency visa if you're of retirement age, meaning over 60. But the rules differ between consulates. Some may only accept applications from residents in the area. So, remember to call and check their rules.
Dependents
You must show an extra monthly income of around USD 1,060 per dependent. This amount can also vary between consulates.
You may also have to translate your marriage certificate and other documents into Spanish by a certified translator. An immigration facilitator can sort all this out for you.
Here's a list of Mexican consulates in different countries.
Residency Visa Process
In most cases, the process begins at a Mexican consulate overseas. The consulate will give you a visa that's valid for 180 days. After that, you have 30 days after arriving in Mexico to get your residency card.
The initial temporary residency visa is valid for one year. You can renew it for 1, 2, or 3 years. If you want to work, you must apply for a work permit in Mexico as a temporary resident. And after 4 years, you can apply for permanent residency- without having to prove economic solvency again and without having to leave Mexico.
As a temporary and permanent resident, you must inform INM (Instituto Nacional de Migración) about changes in circumstances, including a change in address and marital status.
Mexican Residency Through Family Ties
You might qualify for residency if you're a:
Parent, child, or sibling of a Mexican citizen or permanent resident.
Child of a Mexican citizen or permanent resident's spouse or common-law partner.
If you're applying for residency through family unity, you can complete the entire process within Mexico. You won't need to start your esidency at a Mexican consulate overseas.
Benefits of Becoming a Mexican Resident
You can travel in and out of Mexico as many times as you'd like
You can live in Mexico legally
Open bank accounts and investment accounts.
Apply for a driver's license.
Import a foreign-plated vehicle (only for temporary residents).
Qualify for an INAPAM discount card at age 60.
Be eligible for an RFC – which is needed for various things
Work in Mexico (temporary residents need a work permit).
Access affordable public healthcare.
Pathway to citizenship, and more.
If you don't want to navigate Mexican visas on your own, check out our Complete Mexico Relocation Guide for trusted immigration facilitator recommendations.
---
Best Places To Retire in Mexico
Mexico has something for everyone, from cool highlands to beaches, bustling cities, and quiet towns. Let's look at a few popular spots:
Mexico City
Mexico City is not only the largest city in Latin America. It's the largest city in all of North America. Considered the Manhattan of Latin America, this place has something for everyone. You're spoiled for choice in CDMX (Ciudad de Mexico- its official name) when it comes to places to live or things to do.
The avg temperature is 70 degrees most days of the year. And it never gets too hot or too cold. Plus, you'll never run out of things to do in Mexico City.
Personally, it's my FAVORITE city in all of Mexico. This is where I was born and raised. My entire family lives here. So I may be a bit biased. But I LOVE Mexico City and everything it has to offer!
Estimated Cost of Living in Mexico City: USD 2,400 USD a Month
Ajijic and Chapala
Both these towns are near the famous lake Chapala. In addition, they are around one hour's drive from Mexico's second-largest city, Guadalajara.
Ajijic and Chapala are ideal for those looking for a quieter lifestyle with mild temperatures, good amenities, and a large expat community. Around 15,000 expats are estimated to live around lake Chapala.
The area has good hospitals, medical clinics, English-speaking doctors, and specialists. For more advanced facilities, you can easily go to Guadalajara.
Many expats join the Lake Chapala Society to make friends and have fun. You can get an annual membership here for around USD 50 and enjoy all the activities they offer, like Spanish practice, dance classes, yoga, a library, and much more.
Estimated cost of living for a couple in Ajijic and Chapala: USD 2,000 a month.
Puerto Vallarta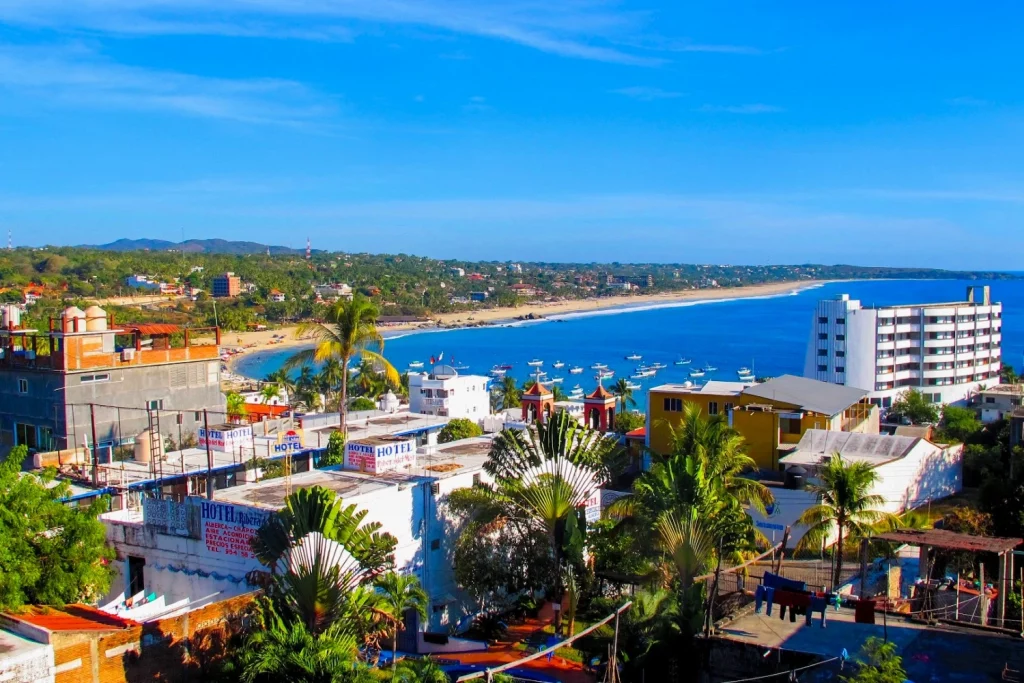 Puerto Vallarta is a popular expat destination in the Mexican Pacific.
Located in the beautiful bay of Banderas, Puerto Vallarta is home to around 291,000 people. The city has about 40,000-50,000 expats during the peak season, with about 10,000-15,000 permanent residents.
Puerto Vallarta has everything you need to live comfortably, like warm weather, great restaurants, and top-notch hospitals. The city also has great connectivity with an international airport and a seaport. All this makes it one of the best places to retire in Mexico.
Estimated cost of living for a couple in Puerto Vallarta: USD 2,000-2,500 a month.
San Miguel de Allende
San Miguel de Allende is a stunning city with its colorful colonial buildings, colonial architecture, art, and atmosphere. It is a UNESCO world heritage site.
San Miguel de Allende has around 175,000 people, out of which about 10% are estimated to be expats.
At 6,000ft above sea level, the city has mild but warm weather. You'll need some winter clothes during the cooler months when the weather may drop to even 50F at night (yes, that's cold in Mexico!).
The town has good healthcare facilities, including private hospitals. Like in many parts of Mexico, you can find English-speaking doctors here.
Estimated cost of living for a couple in San Miguel de Allende: USD 2,000-2,500 a month.
Merida
Merida, the capital of the Yucatan state, is popular among expats retiring in Mexico.
The city offers excellent facilities, great healthcare, and everything you need to live well. It is home to around 1.2 million people, including about 11,000 expats.
Merida is considered one of the safest places to live in Mexico. It's also full of life. With its Maya culture, archaeological sites, history, and proximity to great beaches and cenotes, you can find plenty to do here.
Keep in mind that Merida is one of the hottest places in Mexico. From April to August, expect daytime temperatures as high as 93-97F! But the weather is milder from November to February, with average temperatures around 74-77F.
Healthcare in Merida is excellent, with modern facilities. You can find doctors and specialists for almost any ailment. Many foreigners retire in Merida due to the quality of healthcare. The city also has an international airport.
Despite everything the city offers, it is (surprisingly) an affordable place to live in Mexico. You can find great rentals for as low as USD 500 a month.
Estimated cost of living for a couple in Merida: USD 1,500-2,000 a month.
Playa del Carmen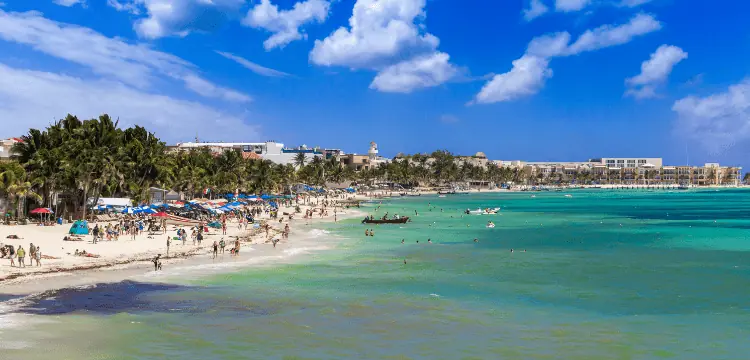 Want to retire on the Caribbean coast? Look no further.
With white sandy beaches, turquoise waters, tropical weather, and good facilities, many retirees choose Playa del Carmen. If you're a beach lover, you'll have plenty to do.
Playa del Carmen is home to about 20,000 expats from around the world. As a result, you'll hear various languages spoken here.
The city has good healthcare facilities, doctors, and specialists. You can also go to Cancun, just one hour away, for more options.
Since it's a popular tourist destination, you'll notice varying rent and service prices. For example, you can rent a 2-bedroom apartment for an affordable USD 500 a month or USD 3,000 a month if it's oceanfront. But many people manage their monthly expenses for around USD 2,000 a month.
Estimated cost of living for a couple in Playa del Carmen: USD 2,400-$3,000 a month.
La Paz
La Paz is the capital of Baja California Sur. But it gets much less attention than the famous Los Cabos cities, meaning it is not touristy.
La Paz is ideal if you're looking to retire by the beach with great weather and affordable prices. You can find 1-bedroom apartments by the beach for around USD 600-800 a month.
There're two great hospitals here, including one called Fidapez, which mainly caters to expats. The city also has an international airport.
You'll love it here if you're a beach and seafood fan. La Paz has exquisite beaches and seafood.
The city is also very safe, making it one of the best places to retire.
Estimated cost of living for a couple in La Paz: USD 2,000 a month.
Mazatlan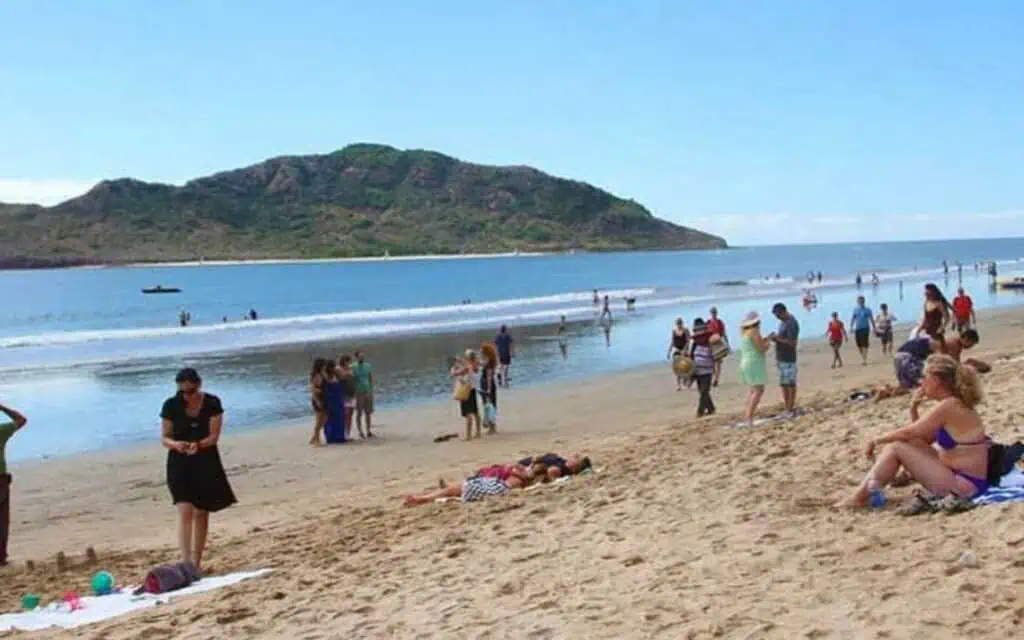 Mazatlan is one of the cheapest places to live by the beach. So, it is a popular destination to retire in Mexico. You can find a furnished 2-bedroom apartment by the beach for about USD 400-600 a month.
The city also has a good hospital catering to many healthcare needs. There's also an international airport. And you can find many shopping options, including big box stores.
Estimated cost of living for a couple in Mazatlan: USD 1,500 a month.
Queretaro
Queretaro (full name: Santiago de Queretaro) gets little publicity as a retirement destination. But it's a beautiful city with over 1 million people and great facilities. Despite its size, you can have a relaxed lifestyle here.
The city has good private hospitals, shopping options, and an international airport. It's only an hour away from San Miguel de Allende.
Queretaro is ideal if you prefer mild temperatures. At around 6,000 ft above sea level, the daytime highs hover around 73-85F. This city is also a great option if you want to integrate into Mexican culture.
Estimated cost of living for a couple in Queretaro: USD 1,800 a month.
---
Will You Get Taxed in Mexico?
Disclaimer: I'm not a CPA or tax advisor. The information here is only for informational purposes. Always work with a professional accountant.
If you're a foreign tax resident, you only need to pay Mexican taxes on any income made in Mexico.
To make money in Mexico, you need permission to work (if you're a temporary resident) and a Mexican tax ID called an RFC (Registro Federal de Contibuyentes). You can get an RFC from the Mexican tax office, SAT (Servicio de Administración Tributaria).
Here are some examples of income generated in Mexico:
You start a business in Mexico.
You own rental properties in Mexico.
You have other investments in Mexico.
If you're a tax resident in Mexico, then even foreign income earned from Mexico might be taxable. But Mexico has double-taxation agreements with many countries, meaning you can avoid double taxes.
Consult a trustworthy accountant in Mexico for advice because your situation might be unique. See our COMPLETE Mexico Relocation Guide for our recommendations.
Tax Benefits for U.S. Citizens Living in Mexico
If you're a U.S. citizen, you'll typically continue to file tax returns in the U.S. as long as you meet the minimum income threshold. The 2022 minimum income threshold for a single person below age 65 is USD 12,950.
But you also have an opportunity to save big on taxes. Here's how:
You can get a tax benefit called the Foreign earned income exclusion (FEIE), if you don't work for a company in Mexico and don't make money in Mexico. The FEIE gives you a taxable income exemption of up to USD 120,000 annually when calculating your U.S. taxes. If you're married, the exemption increases up to USD 240,000 per year.
That means you can save thousands of dollars in taxes by living in Mexico.
Here're a few things to note about qualifying for this deduction:
This only applies to earned income.
Earned income usually includes salaries, wages, and any professional service fees you charge. Speak with your CPA to see what you can deduct.
You must live in Mexico for at least 330 days per year to qualify for this deduction.
There's a list of countries that qualify for a waiver from this residency requirement. Search "foreign earned income waiver" on the IRS website for more information.
This refers to your intention, meaning whether you intend to live overseas permanently. According to the IRS information, you might be considered a bona fide resident if you continuously live in a foreign country for a full tax year. And having a residency visa may help you here.
Please review the IRS rules and their details to avoid issues down the line. And consult a good CPA.
---
Healthcare Costs in Mexico
Mexico has excellent healthcare facilities. Medical services here are also much more affordable than in the U.S.
Let's look at some average day-to-day healthcare costs in Mexico:
Visit to a general physician: USD 20-30
Visit to a specialist (E.g., cardiologist): USD 40-50
Seeing a resident doctor at a pharmacy: USD 2-3
Dental cleaning: USD 30-50
Full blood test panel: USD 50-100
Public Healthcare in Mexico – IMSS
Mexico has a few public healthcare programs. Let's look at the main programs relevant to most expats:
IMSS (Instituto Mexicano del Seguro Social)
IMSS is open for residents with a CURP, which is a unique identification number. You'll get a CURP with your residency card.
IMSS has a nominal yearly premium. For example, if you're in your 60s and qualify for the program, you'll pay about MXN 15,300 (approx. USD 830) annually. Unfortunately, certain pre-existing conditions can disqualify you from signing up.
IMSS has good public hospitals and clinics with excellent doctors. But as a public healthcare system, it sometimes needs more private health facilities.
Here're some issues you might come across:
Long lines to get treated due to limited facilities.
Limited availability of specialists outside regular working hours.
Lower quality facilities compared to private hospitals.
Fewer English-speaking staff.
Possible medicine shortages.
Private Health Insurance
Private insurance lets you access modern and well-equipped private hospitals and receive personalized care. You can also easily find English-speaking doctors and staff.
Private health insurance in Mexico can cost around USD 150-300 a month for a healthy individual in their 60s. If you have pre-existing conditions, you may face some waiting periods to receive coverage. And we should point out that getting private insurance in Mexico can be harder once you reach the age of 70-74. And basically impossible after age 75.
However, our COMPLETE Mexico Relocation Guide has a few solutions for people aged 79 and younger, even if you have pre-existing conditions. And even if you are from Canada, Europe or the United States.
Some expats may also qualify to access a U.S. Medicare plan in Mexico. For example, you might get emergency coverage outside the U.S. with a Medicare Advantage plan (Plan C). But the rules vary between plans.
If you need a licensed and experienced insurance broker to help you find the right health insurance policy in Mexico, check our COMPLETE Mexico Relocation Guide.
Paying Out Of Pocket- Without Insurance
You may pay your medical expenses out of pocket given the low costs. But remember, unplanned situations happen. Medical care can become expensive in Mexico regarding emergencies, cancer, or heart-related treatments.
---
Cost Of Living Breakdown
You can live in Mexico for about USD 1,200-1500 as a single person or USD 1,500-2500 as a couple. These numbers can vary widely depending on each expat's lifestyle.
The good news is that many expats in Mexico can afford luxuries they couldn't have back home, like cleaning and gardening help. So they can have a better life in Mexico for less.
The cost of living can also change between cities and towns. For example, popular expat areas like Cancun, Puerto Vallarta, Ajijic, Playa del Carmen, and Mexico City will have higher rental prices.
You can even find more expensive rentals in some places than in certain parts of the U.S. But there're plenty of affordable places to live in popular cities that are considered "expensive." You have to know how to find them.
Let's look at some average monthly expense examples for a couple:
Category
Cost (USD)
Rent
Groceries
Electricity
Netflix
Internet
Cellphone
Other utilities: water and gas
Local health insurance
Visit to a general physician
Prescriptions
Personal expenses. E.g., clothes
Eating out and entertainment
House cleaning 4x a month
Public transport (within a city)
Car insurance and maintenance
Travel
The approximate cost of living is: USD 2,000-2,500 a month for a couple.
Rent and electricity can drastically change your cost of living. For example, if you rent a beachfront apartment for 30,000 Pesos a month, your living cost will be much higher. Similarly, using air conditioning daily can increase electricity costs.
---
How to Live in Mexico On A Budget
You may be on a tight budget and find some of the cost of living numbers unaffordable. Don't worry! Most people live on much less, sometimes even USD 1,000 a month. And there're many affordable places to live.
The best way to retire in Mexico on a budget is to live like a local. Let's look at ways to cut down your costs.
Look for rentals beyond the expat hotspots.
If you want to live in expat-dominated areas, look for cheaper neighborhoods. You can also check out towns close to the big cities. Sure, we all want to live in trendy neighborhoods, but this also means you'll probably spend more on rentals or services.
Shop at local markets.
Locally produced goods are a lot cheaper than imported items. For example, you can buy local cheeses instead of foreign brands. Many local markets also have good sales.
There're a variety of local restaurants and eateries (called fondas) where you can eat out at a lower cost. Despite the low prices, most of these places serve amazing food. The upmarket restaurants in touristy cities are expensive.
Have a budget.
Create a monthly budget to avoid overspending.
If you lived on a budget in the U.S., or Canada, you'd likely have a better lifestyle for the same budget in Mexico. You can save some money. Depending on your lifestyle, Mexico can be one of the cheapest places to retire.
---
Part-time vs. Full-time Living in Mexico
Many foreigners are part-time expats in Mexico. You've probably heard about snowbirds who escape cold winters in their home countries. Given Mexico's location with great connectivity to the U.S., Canada, and Europe, this is an ideal strategy for many people. Some even have a second home in Mexico.
Let's look at a few pros and cons of living in Mexico part-time:
Pros Of Living Part-Time in Mexico
Enjoy the best of Mexico and your home country.
You can choose the best season to live in each place. Luckily, Mexico has a variety of climates across different regions. You also don't have to give up your lifestyle back home completely.
Have a backup plan.
Some foreigners buy a second home in Mexico to retire later or as a backup plan. With the ongoing economic and political uncertainty worldwide, having another option might be a good idea.
Healthcare benefits.
If you have not left your home country permanently, you'll likely have access to its healthcare system. And if you're from the U.S. or Canada, you can easily go home for any complex treatment.
You can also take advantage of the low-cost healthcare in Mexico. It's a popular destination for medical tourism. For example, Mexico's dental procedures can be much cheaper than in first-world countries.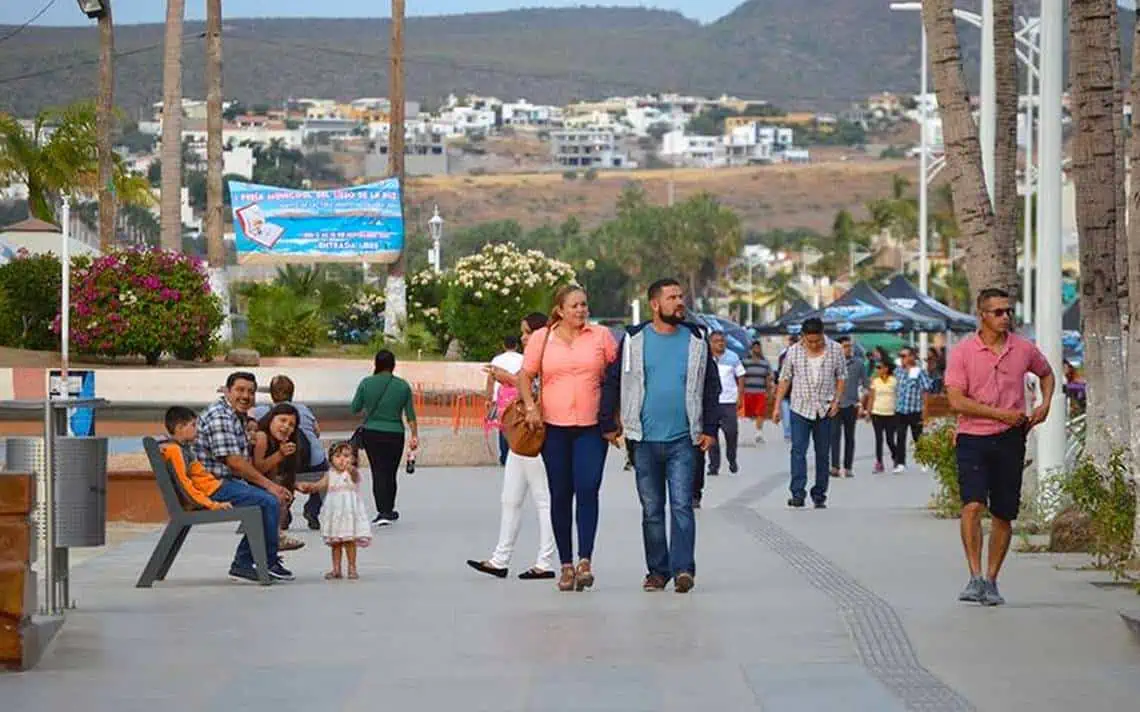 Is Part-Time Living in Mexico For You?
We still recommend getting your residency in Mexico
As a tourist, you are not guaranteed a 180-day entry. And we recommend having at least a temporary residency in Mexico if you plan to come back and forth every year.
You may not get the foreign earned income exclusion (FEIE).
As discussed earlier in the tax section, if you're a U.S. citizen, you might need to live in Mexico permanently to get this tax benefit.
It can get expensive.
Living between two or more countries can become expensive. Besides travel costs, you might have expenses like caring for your properties and pets in different places.
Getting Car Insurance in Your Home Country Can Be A Challenge
For example, in the U.S., car insurance policies are sold for a minimum 6-month time frame. If you plan to live in your home country part-time, know the rules for getting car insurance when you return.
Living Full-Time in Mexico
Becoming a resident of Mexico has many benefits. You can get a driver's license, buy a car locally, open bank accounts, access INAPAM retirees discounts, and more. You may also qualify for the FEIE. And you don't have to worry about visa runs.
Living in Mexico has many positives, including friendly people, a slower lifestyle, great weather, and plenty to do. But you'll also have to accept how things happen in Mexico and adapt to a new way of life. For example, the Mexican bureaucracy can be challenging for many expats.
That's why I tell everyone to make a scouting trip before moving. That way, you can check out different places and see if you can imagine spending your retirement in Mexico.
Check out our Private Relocation Tours. You can have a private scouting trip to your shortlisted locations with a local expert. We do all the planning and organizing for you.
---
Renting in Mexico
Renting in Mexico is a very different process compared to many other countries.
Unfortunately, there need to be more laws to hold landlords responsible. The rules can vary between states and municipalities. So, tenants must look out for themselves for the most part. That means you must research and clarify any doubts before proceeding with a rental.
You can rent homes for as low as USD 300 a month in Mexico. But the cheaper rentals may have only some of the amenities you need. Most expats find it worth paying a bit extra for certain comforts.
Tips For Renting in Mexico
First, get a short-term rental like an Air BnB.
That way, you'll have time to look for a good rental. It's always better to check the places in person to avoid surprises.
Be proactive with your search.
Tell everyone you know and meet that you're looking for a place to rent. Look for "se renta" (for rent) signs. This is a good way to rent directly from landlords.
Check local groups.
You'll see plenty of websites and Facebook groups with rentals in different areas. Even Facebook marketplace is a good source.
Websites and expat Facebook groups can have higher prices because they target foreigners.
Check the local groups that are in Spanish if you want to avoid a premium. And look for rentals priced in MXN and not USD.
Work with a reputed realtor.
The real estate industry in Mexico is less regulated, and only some realtors are licensed. So, it's important to find a qualified and trusted agent:
Check their digital presence and any reviews.
Ask for recommendations. Facebook expat groups are a good source.
If you want to skip all the research, get our list of reputed realtors from the Complete Mexico Relocation Guide.
Remember that real estate agents don't ask for money upfront. If you hire a house hunter to find rentals, they may ask for an upfront payment. That's because they don't have an inventory of properties to show like real estate agents.
Beware of rental scams.
Before we proceed, remember that there are a lot of genuine realtors. Many expats rent houses with no issues. But it's good to know what to avoid.
Sometimes you can find the same property listed on several websites at different prices. In such cases, you'll have to contact the landlord or work with a trusted agent to ensure you pay a reasonable amount.
Stay away from net listings. That is when real estate agents add a premium to the landlord's price. The landlord gets what they want, and the agent takes the extra amount. This is not the norm. But it happens.
Be careful with fake agents. Sometimes they might be foreigners from your own home country. Only pay a deposit when signing the contract and after seeing the house in person. Never rent sight unseen!
Make thorough inspections before renting.
Check if you're happy with the amenities. The images on realtor websites may not be accurate. Double-check things like elevator facilities, parking, hot water, views, noise levels, and other factors important to you.
Review the contract and deposit terms before signing.
Most rental agreements are in Spanish. If you're not comfortable, ask a Spanish speaker to help you.
Check the terms of the deposit. You'll typically pay a deposit of one to two months and your first month's rent in advance.
---
Buying Property in Mexico
Rent for at least 6 months (or 12 months) before buying a house. That way, you can take your time with the right purchase. Remember that selling houses in Mexico can take time and effort.
Foreigners are subject to different rules than Mexican citizens when buying property in Mexico. Foreigners can't directly buy properties in restricted areas within a specific distance from the coast or a border. But you can buy properties in these areas through a Fideicomismo – a special bank trust.
Consult a qualified real estate attorney to check if the properties have clear titles. That way, you can avoid legal problems and save on all those unnecessary costs.
Unfortunately, overpaying for a house is easy as there's no uniform pricing system. So, do your homework and research the area and the going prices. You can also work with a trusted real estate agent to find good properties at the right price.
Once you select a place, work with a notary to sort out all the legal matters. They can check if the title is clear and draft the contract.
It's also important to make a local will called a testamento when buying a property. That way, your heirs can avoid delays in probate court. We'll discuss this more in the estate planning section below.
Buying a property is a big decision, especially in a foreign country. So, always get solid professional advice.
For trusted realtors and notary contacts, check out our Complete Mexico Relocation Guide.
Property Taxes in Mexico – Aka Predial
Mexico has very low property taxes. You'll likely pay less than 5% of the property value. Most expats pay a few hundred dollars per year.
You can get a 25% discount on your property taxes if you pay them in December before they're due in January. Retirees can even get 50% off their property taxes.
---
Is Mexico Safe?
You've probably heard a lot about crime and cartels. You might have also seen the travel advisories for certain areas in Mexico.
But a lot of Mexicans and expats live perfectly normal lives. And millions of tourists visit Mexico each year.
Having said that, crime can happen in Mexico. There are some areas with cartel crime that you should avoid.
Here're some tips to help:
Select an area you feel safe to live.
Mexico has many safe cities and towns, even within states with a negative reputation. For example, many expats feel fine living in Mazatlan, although it's in Sinaloa, which is constantly on the news for having cartel activity. But you don't hear in the news that most of the cartel activity is concentrated in Culiacan- a city you most likely won't want to live in.
Most people live a peaceful and safe life in Mexico. And while Mexico is not perfect by any means, it is not any more dangerous than other countries. There is still crime, and you should exercise the same common safety precautions anywhere else.
Here are some tips.
Don't venture into unsafe zones.
If you love to travel, research where you're going. Local residents can be a great source of information.
Be conscious of your surroundings.
Take care of your belongings as you should anywhere in the world. Likewise, avoid withdrawing money from ATMs in public places. Go to a machine inside a bank.
Watch out for scams.
Here's an example: In Cancun, people throw mustard (that looks like poop) to distract people and steal their wallets.
Don't do things that can get you in trouble.
This includes bribing police officers or anyone else of authority. And avoid becoming a target, like getting drunk in unfamiliar places late at night.
---
Perks For Seniors Living in Mexico
Mexico is one of the best countries to retire because it has a culture that cares for older people. You also get some nice perks:
INAPAM discount card
Senior legal residents in Mexico qualify for an INAPAM (Instituto Nacional de las Personas Adultas Mayores) discount card. It's available for residents over 60.
You can get discounts at restaurants, pharmacies, luxury bus tickets, airfare, movie tickets, and many more! Some discounts can be as high as 30%. And even 50% off on property taxes.
Low-cost care
As discussed earlier, Mexico has affordable healthcare. You can also find a carer or full-time nurse for about USD 500-1,500 per month. Regular household help is also cheap.
Respectful culture
Mexico has a culture that respects the elderly. It's common for families to care for their older members and live together. Many older expats in Mexico feel they get treated with kindness and care.
---
Assisted Living Facilities in Mexico
Some expats looking to retire in Mexico with elderly parents may need full-time assisted living. The good news is that you can find comfortable and affordable assisted living facilities in Mexico.
Assisted living is a fairly new concept in Mexico. Most people tend to live with their children and families till the end. But assisted living is becoming popular in large cities and expat areas like Mexico City, Lake Chapala, San Miguel de Allende, and Puerto Vallarta (and more).
Here's what you can typically expect at an assisted living facility:
Comfortable environment with all meals – that feels like home.
Community of people.
Recreational activities.
Personal care like baths and cleaning for those who need it.
Routine medical care. Some places have in-house doctors and nurses, while others have visiting doctors.
Organizing visits to hospitals and specialists, including transport.
Special care for certain conditions, depending on the facility.
Cost Of Assisted Living Care
You can find a good assisted living facility for about USD1,000-2,000 per month. That's much cheaper than in the U.S. According to Genworth, the median price in 2021 for assisted living in the U.S. was USD 4,500 per month.
Note that Mexican assisted living facilities don't typically accept U.S. Medicare payments.
There is also private home health care. The prices vary depending on the skill level of the person you are hiring and their list of duties. But you can expect to pay around $100 Pesos/Hr for a caregiver with nursing skills in Mexico.
---
Estate Planning in Mexico
Disclaimer: I'm not a lawyer or notary. The information here is only for informational purposes. Always work with a professional attorney or notary. If you'd like a recommendation, see our COMPLETE Mexico Relocation Guide.
Planning for what happens after you die is usually unpleasant. But having a solid estate plan according to your wishes can make your family's lives easier.
A will in Mexico is called a testamento. You can clearly set out who gets what assets and other matters like minors' guardianships.
When You Need A Will – aka Testamento
Some expats already have wills in their home countries. While technically valid in Mexico, getting them recognized can be lengthy. It can also cost your family thousands of dollars in probate if they need to claim a property or asset in Mexico through the Mexican court system.
If you don't have a will, the Mexican court system will decide how your assets get distributed. Remember, inheritance matters can create disagreements within families. And they can end up with expensive legal proceedings. You can avoid all that by creating a will or "testamento" in Mexico.
Preparing A Will in Mexico
You can write a will after the age of 16 in Mexico. A notary can draft your will in English and Spanish. You'll need to appoint an administrator, called an Albacea, to oversee the execution of your will.
Creating a comprehensive will in Mexico costs about MXN 3,500-4,000 (USD 190-220). That's a lot cheaper than getting a foreign will or testamento recognized in Mexico.
---
The Importance Of Making Friends
Many expats move to Mexico looking to embrace a slower pace of life. But remember, emergencies and unexpected things can happen anywhere in the world. Having a network of trustworthy friends means you can be there for each other. This is especially important if you're living alone.
The emergency number in Mexico is also 911. But the experience may differ from in the U.S., especially if you don't speak Spanish. Even paramedics, healthcare professionals, and police officers sometimes speak English.
Tips For Building A Network or Community
Get to know other expats
Check expat Facebook groups in your area. Look for events you can take part in, like art programs, outdoor adventures, or charity events. That way, you can get to know others and find some interesting things to do.
Start learning Spanish
Even basic Spanish can go a long way in case of an emergency. Spanish can open doors to making local friends and enjoying more of what Mexico offers.
You can start with Google Translate and progress from there. Joining Spanish classes is also a good way to connect with others.
Make local friends
Mexican people are friendly. They also appreciate it when you make an effort to speak in Spanish. And there are lots of English-speaking Mexicans, especially in touristy areas. You can start by getting to know people in your neighborhood.
If you book a private Mexico Relocation Tour with us, you'll get a local guide who can introduce you to people in the area.
Other tips for managing an emergency
There are expat translation services to help you manage an emergency. When you call them during an emergency, they can send you an ambulance, call the police, or provide other assistance.
For emergency assistance service recommendations, check our Complete Mexico Relocation Guide.
Save the contact numbers of your doctors, pharmacies, family, and friends, as well as the fire department, ambulance services, and others you may need. Have these in a place that you or someone else can easily find.
---
Why Expats Leave Mexico
We've discussed why Mexico is one of the best places to retire. But Mexico is also not for everyone.
Understanding the positives and negatives of retiring in Mexico is important to make an informed decision. Moving back and forth can be costly and time-consuming.
Here're some reasons why people leave Mexico:
Being away from family and friends
Starting all over again and making new friends is sometimes hard. You can miss your families, children, grandchildren, and friends.
Mexico offers good connectivity to the U.S. and Canada. But if you're from Europe or further away, you'll have to make longer trips to see your loved ones or vice versa.
We also recommend making friends as soon as possible so you avoid getting lonely. But keep in mind that being homesick is completely normal and part of the process of adapting to your new life in Mexico.
Cultural differences
Living in Mexico can be a unique experience. For starters, the country has a mañana culture. It means things happen in the mañana – which can be "some time" in the future.
For example, a household service provider supposed to come at 9.00 a.m. can easily arrive at 1.00 p.m. (or not!). This type of thing can get very frustrating for many people. Going late for events like parties is also normal.
Mexican bureaucracy is another challenge if you come from a place where things happen fast. Getting things done at government authorities in Mexico generally involves a lot of documentation (and copies) and time!
You might also encounter corruption, like paying people to get things done faster or bribing police officers. Not everyone is comfortable with such things.
Unfortunately, there're also scams, as I shared earlier. So, you'll need good judgment and research when making big decisions like buying a property.
Healthcare reasons
Certain medications aren't available in Mexico, although there might be alternatives.
Retirees from countries with great public healthcare may not want to risk facing an emergency in Mexico without private health insurance. While routine private healthcare is affordable, things can get expensive for complex surgeries or when specialized equipment is needed.
Running Out Of Money
We highly encourage you to have a budget and stick to it. But even then, we also recommend having some form of emergency savings to weather the storm should an emergency happen.
---
People With Mobility Problems
Mexico has decent mobility in some places, and things have improved in recent decades. But there are still plenty of issues:
Traffic
If you choose a big city like Mexico City, expect traffic. Mexico City has programs to curtail traffic and pollution, like limiting the days of driving certain cars (based on their plates). But traffic is still a big problem.
The traffic can be bad in other cities as well, especially where there are narrow one-lane streets.
It's also hard to find parking spots in busy areas. Large cities have parking lots, although some can fill up during rush hours. Luckily, most parking lots, including at malls and supermarkets, have disabled parking spots.
Low-quality public transport
Some places in Mexico have top-notch public transport options. You'll also find luxury long-distance buses. But this is not the case everywhere.
You'll often see rundown buses below par compared to the U.S. or Canada. Some places may not even have regular public transport. This can be a hassle if you don't own a car.
Public transport can also get very crowded during rush hours. A good example is the metro in Mexico City.
Less safe for cycling and walking
Again, some cities and areas are very cycle-friendly with safe bicycle lanes. But this is not the norm countrywide. Depending on where you're cycling, you'll need to be careful.
In most places, you'll notice broken sidewalks or no sidewalks at all. If you're using a wheelchair or other mobility devices, navigating certain sidewalks might be difficult.
Road safety
You might notice that only a few drivers follow speed limits in most places. Driving in Mexico can seem challenging, depending on your home country.
Finding Love in Mexico
We often talk about how expats fall in love "with" Mexico. But what about finding love "in" Mexico?
The good news is that many expats of all ages find love. Mexico has a very romantic culture compared to many countries. It's common to see intimate behavior in many places.
Where can you find love? Let's see:
Try some of the many dating apps and websites if you're up to it. One of the most popular ones is Bumble, followed by Grindr.
Join social events based on your interests. That way, you can have a higher chance of meeting like-minded people.
Make friends in Mexico. You might meet people through their networks.
Be open. You never know when love will find you.
Can You Afford The Move?
We've discussed the cost of living in Mexico. But remember also to consider the cost of moving to Mexico.
Relocating involves moving your family, pets, and sometimes even important goods. Most expats also need short-term accommodation for around one month until they find a long-term rental.
Approx Cost for A Couple to Move to Mexico- in USD
Airfare for two $700 (approx. $350 x 2)
Airfare for one pet $600
Immigration facilitator $300-700
Mexican Residency Visa costs $350-400
First month's rent $800
Rental Deposit $800
First month's groceries, supplies, and food $700
Getting around $100
Bringing a 6 Month Supply of Medication from Back Home-$0- $400
Approximate total cost for a couple
$4,000 – $6,000
What Can Increase Your Moving Costs?
Buying a car in Mexico: You can buy a car for about USD 10,000-20,000 or cheaper if it's an older car. You'll also likely need to keep USD 500-1000 a year for insurance, depending on the car.
Importing (nationalizing) a car to Mexico: This process can cost USD 2,000-3,000 or more.
Pet relocation services: For example, hiring someone to drive your pets to Mexico from the U.S. can cost you about USD 2,000. Which means you won't pay airfare.
Hiring an International Moving Company- Depending on what items you bring, this can set you back USD 5,000 or a lot more.
How To Reduce Your Moving Costs
The best way to avoid losing money is by visiting Mexico ahead of moving. That way, you can ensure you want to retire in Mexico before spending money.
If you've decided to move to Mexico, here're some tips to reduce your initial costs:
Drive into Mexico from the U.S. This is ideal if you've got a few family members, pets, and a small amount of household goods.
Look for affordable accommodation for the first month. Check AirBnB and Facebook groups. See the earlier "renting in Mexico" section for tips.
Rent a furnished house. So, you can avoid moving furniture. If you eventually buy a house, consider getting furniture locally.
Work with trustworthy service providers. The wrong immigration facilitator or realtor can cost you money and unnecessary stress.
Sell as many of your belongings before moving to Mexico. That will save you on gasoline if you are driving. Or it will save you the cost of an international moving company.
---
Your 6-Month Plan to Move to Mexico
You've decided to retire in Mexico! Great! Now it's time to plan your move. Relocating countries can be a big process. So, start planning early.
Let's look at a sample 6-month plan:
6 Months Before
Make a scouting trip (if you haven't already)
As I've mentioned before, this is important to make sure you're making the right decision.
Create a moving budget.
Check the moving-cost examples from the previous section. Adjust them to suit your unique situation. A budget can help you set aside money for the move and avoid last-minute stress.
Take care of your property matters
If you're going to sell or rent properties in your home country, you'll likely need to plan ahead.
Check the residency visa requirements at a Mexican consulate
Your visa gives you 180 days to enter Mexico and get your residency card. So, don't apply too early. But check the requirements and see if you can get an appointment for a later date. Sometimes, consulates may not have appointments for a while.
Plan your pets' move
Review the import rules applicable to your pets. The rules vary depending on where you're coming from and whether your pets are dogs and cats, or other animals. Likewise, check the airlines' rules. They can be different.
Add the costs of getting health certificates, kennels, food, and anything else to your moving budget.
Research information about your destination
Join local Facebook groups. This way, you can find answers to your questions and see other expats' experiences.
Start learning Spanish
You'll have 6 months to pick up the basics. You can improve after arriving in Mexico.
3 Months Before
Apply for residency
Make sure all your documents are complete before your appointment at the Mexican consulate.
Get documents In Order
Get marriage, birth, or other important documents apostilled. Bring extra copies of your important documents. Make a plan for what you will use as your mailing address back home.
Book flights for your family and pets
If you're flying into Mexico, booking ahead can save you money and help you avoid the last-minute rush. This might not be the time to wait for last-minute deals.
Look for accommodation
If you're arriving during a busy period like the year-end, short-term rentals might get booked fast. So, get your accommodation ahead of time.
1 Month Before
Consult your doctors
Get any checkups and medications. Make sure you have all the documentation you need to fly with any medication.
Consult your vet
Recheck the pet import and airline rules. Get any health certificates within the stipulated timeline.
Start packing
Make a list of things you're going to bring to Mexico. Shop for any new items you need.
Organize last-minute activities
Don't forget the farewells and the meetups. They take some planning and time.
Reach Out to A Private Relocation Tour Guide
If you want to go on a scouting trip with one of our recommended private relocation tour guides, we recommend reaching out at least 2 weeks in advance.
It's time to move to Mexico!
Come with an open mind. Mexico is waiting for you!
Try A Private Relocation Tour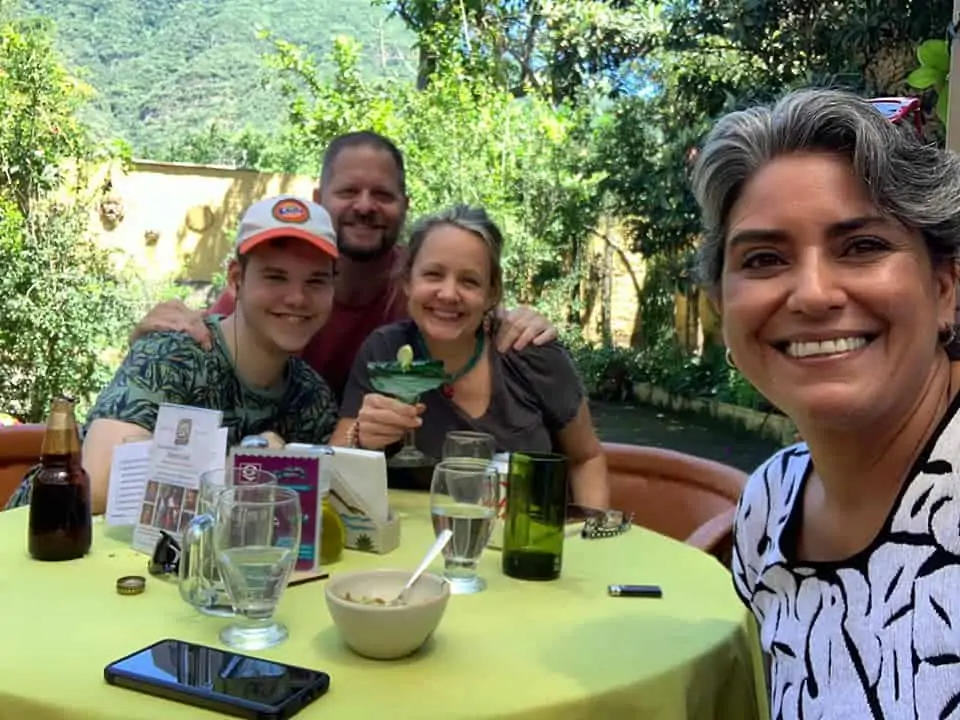 Did you know we offer relocation tours in Mexico? You'll get to actually experience what living in Mexico could be like. And no, you won't sit in a conference room for hours daily. You'll get an actual boots-on-the-ground tour!
If you think Mexico may be the perfect location for you to relocate to because you've read everything you could get your hands on, thoroughly researched the place, and feel like you even have a good idea of where in Mexico you want to settle – then you have some very important decisions ahead of you.
Go with your 'gut', pack your bags, and dive right in – that's one option. Or, carefully collect all of the data you've been researching and verify what you've discovered, so you KNOW you have made the right choice.
I've met and talked with hundreds of expats over the years who have done it both ways.
Some jumped in feet first and are happy here, while others felt they made a wrong decision and are long gone. Many took their time, got local guidance, and may be rented for a while before deciding to make Mexico their long-term home.
To book a relocation tour, you must buy our COMPLETE Mexico Relocation Guide- you'll get instant access to our recommended relocation tour guides' contact info.
Now, I'd like to share some of the reasoning and real results behind these two methods.
Pros & Cons
Okay, let's go over why someone might prefer to 'Do it Yourself' and why it may or may not be valid.
It's cheaper to do it myself because I am on a tight budget.
First, it may not be cheaper to go alone, especially in the long run. By the time you factor in renting a car, public transportation, lodging, and restaurants, you already have a good amount invested. You will most likely be paying top dollar for these items, where I can give you recommendations for better lodging, and your tour guide will know the best restaurants that aren't gringo-priced, meaning a better quality experience.
Once the tour begins, we'll cover your tour guide's fuel, ground transportation, and your tour guide's time. You'll just have to cover your meals and lodging- your tour guide can make some recommendations.
This will let you see as much as possible with a custom itinerary based on your preferences and rental budget, which will probably take quite a bit longer for you. This is because you don't know the area.
You probably can't get the same access to gated communities and condos to see what's available unless you want a realtor with an agenda to show you around.
Your tour guide will have arranged access to several communities and condo developments, and there is no guilt in looking around or asking questions. It is totally relaxed, and nobody is pressuring you for a sale. This makes for a much more pleasant experience.
Your tour guides are also familiar with other expats and locals (when applicable) that live in the area and can introduce you so you can start networking.
You will see a lot more in a shorter time, thus saving money in the long run.
All of the information is available on the internet.
There is no argument that the internet is crammed full of information. Maybe it's really too much information? The problem is that some of the material you read online and in books may be outdated or wrong.
Things are changing rapidly in Mexico since it is one of the fastest-growing economies in Latin America. Prices, deals, and what worked a few years ago may not be true today. Much of what is printed online and in books about Mexico has been regurgitated over and over for years and hasn't been fact-checked in years!
Another thing to watch out for is that quite a bit of what you read online is written by people or organizations with a hidden agenda. They have partnerships or affiliations with developers and other companies and will say just about anything to make Mexico paradise if it means they will be receiving a paycheck for your buying-in. This may not always be obvious, but the old adage "if it sounds too good, it probably is" should be top of mind.
Why would a private relocation tour be a better option?
You can relax because we will not try to sell you anything during the tour, and I do not get kickbacks from any 3rd parties. So I only recommend companies and people I know are reputable and trustworthy. My customers are my #1 priority!
There is no hidden agenda with a Mexico Relocation Tour. When was the last time the author of that article you read online got in their car and drove around parts of Mexico to see firsthand what is going on?
Your tour guide personally lives in Mexico. They know firsthand what's going on in the local economy. And they have no interest in making a sale from you. They'll show you around, answer your questions about living in the area, and share their tips on how to avoid costly mistakes. Plus, the Mexico Relocation Online Guide gives you access to a directory of contacts that will help make your move to Mexico smoother.
You'll get a fresh and current view of what's happening in Mexico.
Never heard of a "relocation tour." What is it, and why should you consider exploring Mexico with a relocation tour?
A Mexico Relocation Tour is nothing like a tourist vacation to popular hotspots. The private tours are specifically designed to show a potential expat what it would really be like to live in a specific part of Mexico. You visit supermarkets, see rentals, and see different neighborhoods. See hospitals and talk with expats living in each town we visit on the tour. You will experience lunch in local spots.
Enjoy a meal with a local who has been living in Mexico for a while, and ask them the questions on your checklist. What are schools like? What do you do for entertainment? Get answers to all your questions about living in Mexico.
Whatever you want to know before making a decision to move, you now have personal friends and contacts with who you can continue the conversation after you fly back home. You'll get to instantly start making connections with locals who actually live in Mexico. These are not the realtors, or authors of internet magazines, writing articles with information designed to get you to buy real estate. These are people just like you and me who made a decision to move to Mexico and are happy to talk to you about their experiences in this new home.
And you will have a Rolodex of contacts from professionals to expats, myself included, to answer any further questions that may come up after you return home.
You don't just see Mexico; you experience it!
To book a relocation tour, first, you have to purchase the COMPLETE Mexico Relocation Guide
Testimonials from Previous Tour Guests
Don't just take my word for it. Here are just a few testimonials from some past guests who were on tours.
Here's What Kelli Bush had to say about our Lake Chapala Relocation Tour
"Me, my husband and our son came to Ajijic for the first time and we had a private tour guide in Ajijic. She picked us up at our hotel every day and drove us all around to look at properties. She was patient and sweet and even took us to her brother's food truck right on the main street in Ajijic.. it was amazing! Our private tour guide was born and raised in Lake Chapala and knows the area and everybody in the area! We looked at one house, in particular, that was going to require major construction and Demolition and she brought over a contractor and they spent over an hour with us looking over the house. She even showed us where she lives and the beautiful house where she was dog-sitting!! In fact today she toured a house with us via video! We are coming back down in 2 weeks to look at more houses with her. We absolutely recommend her 100%!"
Here's What Richard Huff had to say about his Relocation Tour in Huatulco
Our tour guide was waiting out front of the airport with a bubbly smiling face. She took us to our destination and while en route establish the beginning of a wonderful relationship. She arrived the following day on time and greeted us with a wonderful professional demeanor and explained the route she would be taking. She started off by showing us high-end communities that set off the tip of cliffs facing the Pacific Ocean; it was absolutely stunning. She took us by an array of beaches from those that can be used for snorkeling and swimming; as well as those beaches specifically used for surfing or boogie boarding. She assisted us in obtaining information for housing that was for sale ranging from beachfront condos and single-family properties. She pointed out local real estate offices within the area of Huatulco to rental car locations. She showed us diamonds in the rough, hidden gems, and a journey one would never forget! We saw amazing beaches to swim, surf, and snorkel within a beautiful beach community; one could only dream to live your best-retired life. This was only the beginning of our adventure; she save the day when the road was shut down due to a traffic accident. My wife and I would strongly recommend her service because we believe that she is more than just a tour guide, she became a friend!
Here's what Tania Grozell had to say about her Private Relocation Tour in Puerto Vallarta:
I just wanted to say that the recommended tour guide in Puerto Vallarta is fantastic! She is an amazing guide and will customize for whatever you need. We toured some schools and different neighborhoods. She even helped book our PCR test for our return flight to Canada.
---
Complete Mexico Relocation Guide
I've met a lot of people who love living in Mexico! However, I have also met some folks who believed stories they read online of Mexico being a paradise where you can live like royalty on pennies- with all the comforts of back home. Some people I've met moved to Mexico without visiting first. And some of these people were greatly disappointed when the reality of their new home was not the rose-colored-glasses vision they had read about.
Some people move back home with tremendous financial loss and undue stress.
Because Mexico isn't for everyone!
To avoid that costly mistake, I highly recommend you check out our COMPLETE Mexico Relocation Guide.
I've spent hundreds of hours researching the right way to move to Mexico, so you don't have to. I put all the information together in an easy-to-follow Relocation Guide that gives you a simple plan to make your move to Mexico easier. Our COMPLETE Mexico Relocation Guide has over 190 chapters of the most important information.
And answers to your most pressing questions about retiring and living in Mexico.
And all the information in the guide has been fact-checked and partially written by professionals because no one wants to base their important decisions on wrong information!
We also update the online guide consistently and have a private Facebook community where you can get answers to your questions in real-time.
I've carefully selected, vetted, and listed different recommendations for things like:
Private Relocation Tour Guides
Real Estate Agents
Immigration Experts
Doctors and Dentists
Private Drivers
Veterinarians
Movers
Facilitators
Expat Emergency Services
And contacts that can be very useful on your move!
If you've been dreaming of retiring or living in Mexico and don't know where to start, this guide is for YOU! I share the good, the bad, the pretty, and the ugly, so you'll know if Mexico is right for you! We take care of answering the top questions you'll have about relocating, so the only thing left to do once you've purchased the guide is to pack your bags and explore different areas of Mexico!
You only have one life. Don't dream your life- Live your dreams!
The beauty of the Mexico Relocation Guide is you get lifetime access. That means you only pay once and enjoy access to the online guide forever!
Don't you hate when you buy a book and a year or two later, it's no longer relevant? You don't have to worry about that! Our online guide is conveniently updated with new information, so you always get the latest advice.
And most importantly, it's fact-checked by experts in their fields.
Because moving to Mexico is a life-changing decision, and you want the most accurate information! That's my goal. To make sure you feel you have the right tools to make that decision.
Hi – I'm Mariana Lange – A Mexican National Who Loves Mexico! I was born in Mexico City but was primarily raised in Guadalajara. My parents, siblings, and I moved to Texas in the 90s. Every summer, my parents would send me back to Mexico City and Guanajuato with my extended family for 3 full months.
That's how I became fully bilingual and completely bi-cultural. I would spend my summers in various parts of Mexico like Cancun, Playa del Carmen, Toluca, Queretaro, San Miguel de Allende, Mexico City, and Morelia, visiting family members all over the country. My entire extended family still lives in Mexico, so I split half my time between the U.S. and Mexico.
I've also lived all over the world, including Germany, Italy, and Panama. So, I know what it's like to move to another country.
I met my husband, Dustin, in Austin, Texas where we adopted our fur baby Loolu.
A few years ago, Dustin and I were getting tired of the rat race in Austin. The cost of living is increasing yearly, and we feel like we might have to work until we die.
And after COVID, we see inflation as we've never seen before. I know that many of you might feel the same way. You know you don't want to work forever, but you don't see any other way to afford your lifestyle. I started looking into a few countries where the cost of living could be lower without sacrificing our quality of life.
We looked at Spain, Portugal, Ecuador, Panama, Costa Rica, and Mexico. But Mexico kept coming up as our number one option. For starters, I grew up here, but it also helped that Dustin and I have spent much time in Mexico and are familiar with various cities and cultures.
I began to research everything I could about moving to Mexico as a foreigner and found that a lot of the information I found online had either never been updated or failed to be accurate. I found a lot of great free resources online about moving to Mexico and retiring in Mexico. But I also found terrible and wrong advice.
It's so frustrating when you want to get a clear answer. Right?
That's when our website, Mexico Relocation Guide, was born. I began to create a handy website to share accurate, easy-to-follow, and up-to-date information with YOU in mind. And to take it one step further, the information I share isn't based solely on my research. It has also been written, verified, and fact-checked by several professionals like immigration lawyers, insurance brokers, real estate agents, the Mexican government, and such. That way, you're getting accurate and up-to-date advice.
Dustin helps me manage all things website-related. Our videographer David helps me create videos, and I focus on creating content for our Youtube channel, my website, and social media pages.
And together, we run Mexico Relocation Guide!
It's a team effort!
Bienvenidos. We are so glad you are here!