Ajijic, sometimes spelled "Axixic," is one of the most unique places in Mexico. Since the 1950s, this colorful, cobblestoned little town has been an appealing destination. It attracts people worldwide seeking art, food, culture, music, and spirituality. 
While expats are prevalent, the town maintains its small Mexican village vibe. It is a busy place, so there is a lot to do, but somehow still small and quaint.
There is something to be said about the unique energy of the lake, the people it attracts, and the mountains surrounding this beautiful paradise. Many come here for a visit and always want to stay. World travelers and other bohemian types have decided to settle down here for the last several decades. There is just something about this place that keeps people coming back. For many, living in Ajijic is like a dream.
Where is Ajijic?
Ajijic is located on Lake Chapala, the largest freshwater lake in Mexico. The lake is in a valley with mountains giving it a beautiful landscape. It has a high elevation of 5,046 feet (1,538 meters), helping to keep this area cool at nighttime.
The lake and mountains create breathtaking views, delightful sunsets, and a unique and desirable microclimate.
There is one main highway in town, the carretera. Ajijic and all the other lakeside villages are built on either side. Homes and businesses are located either on the "lakeside," which is the southside side of the carretera towards the lake, or on the north side—"mountainside." The streets north of the carretera incline up towards the mountain and can be quite steep, but they have exceptional lake views. Many mountainside houses are built with terraces for taking in beautiful views and colorful sunsets.
Additional Reading- Yes You Can Retire in Ajijic on $2,000 USD a Month or Less
Getting to Ajijic
Ajijic is located only 40 minutes from Guadalajara International Airport (GDL). There are no direct buses from the airport to the Lake Chapala area. The best way to get there from the airport is by taxi or private driver. Taxis are 480 pesos, prepaid at the counter inside the airport. There is often a long line waiting for the next available taxi. Private drivers from Ajijic typically charge 500 pesos. These drivers can be a better option as they can tell you about Ajijic, provide other drives during your stay, and can meet you inside the airport.
As you drive into the Lake Chapala area, or "La Ribera de Chapala" as it is known locally, a sign greets you that says "El mejor clima, El mejor lugar," meaning "the best weather, the best place." Ajijic is ranked as having one of the best weathers in the world.
Due to the microclimate created by the mountains and lake, this town has a moderate climate, with less range of temperatures than its neighboring big city, Guadalajara.
Here, the average temperature is 72 F (22 C). The coldest months are December and January, with lows around 44 F (7 C) and highs of 77 F (25 C). The hottest month is May, with an average high of 90 F (32 C) and a low of 57 F (14 C).
The dry season usually starts around October or November lasting until May. It is rare to see any rain whatsoever during these months. June to October is the wet or rainy season, completely transforming the landscape.
High Season And Snowbirds in Ajijic
This area is also home to the largest expat community in all of Mexico. The town has an official population of roughly 11,500 people, which is said to increase significantly during the "high season."
There is an abundance of Canadians and Americans who have chosen to live in Lake Chapala. There has also been an influx of young families and travelers who have chosen to call Ajijic their home in recent years. 
Ajijic differs from other popular destinations in Mexico because its high season sees less "tourism" per se than part-time residents who stay for months and live their daily lives.
Many people here, even if only part-time, live a comfortable lifestyle. It is common for people living in Ajijic to have busy social lives. Many people have uprooted their lives in the United States or Canada to take a chance to live in Mexico. This town has a lot of people who chose to do this decades ago before it was as common as it is now.
Many snowbirds come to Ajijic annually. Snowbirds are people who follow the sun down south during winter, typically living in a more tropical climate for a few weeks to several months.
And during the high season, there are all kinds of events in town, from musical concerts to art showcases, spiritual retreats, different festivals, and more. There is truly something for everyone! Events are often advertised on Facebook, on posters around town, or by word of mouth.
Cost of Living in Ajijic
Many foreigners choose to live here for its low cost of living and great quality of life. 
Because of the high population of foreigners, you can find many of your favorite brands and imported goods, English-speaking people and events, and various housing options from rustic to more modern. 
Many businesses and real estate cater to the interests of expats, so you're likely to find a lot of familiar comforts if that is what you are looking for.
Living here is still much more affordable than living in the United States or Canada, with many people living on $ 2,000 USD or less a month.
Some people choose to buy rather than rent. The real estate market is booming with renovated homes, new builds, and old favorites. While prices are rising, so is demand. Many people choose to invest in real estate, while many choose to rent full or part-time. There are options available for everyone, and they vary significantly in price. 
The Rainy Season
The rainy season in Ajijic is a local favorite time of year. Rainstorms begin in June, typically only occurring at nighttime.
Streets transform into rivers, carrying water down the mountain and into the lake. The town transforms from dusty and brown to green and vibrant. The streets come alive with new vegetation. The lake levels rise, and the mountains change from a brownish color of dead foliage to a lush tropical green.
Many residents enjoy hiking a trail walkable from the center of town called the Tepalo. Here you can access several waterfalls that only exist during the rainy season. This trail is a popular attraction for locals and people from Guadalajara and other neighboring towns. 
In general, the town feels more relaxed and quiet during the rainy season as it is considered the low or off-season. A lot of social events may pause because of low turnout and rain. Rain can start as early as 7 or 8 pm rendering most outdoor venues inaccessible, although a downpour of rain usually only lasts around an hour.
Even though rain is usually an inconvenience, here it is welcomed. Locals relish the slower pace, lush green landscape, cool, cloudy mornings, and opportunity to plant gardens that will flourish abundantly by the rains.
Things to do in Ajijic
There are a few options when it comes to nightlife in Ajijic. The town generally gets pretty sleepy after 9 or 10 pm, except for a few bars and "cenadurías" (Mexican-style dinner restaurants) that stay open late. 
While Ajijic is quite walkable, getting to areas further away from the center of town is often easier by bicycle, car, taxi, or bus.
Taxi rides to the outskirts of town range from 50 to 100 pesos, and the bus is 10 pesos. If you enjoy the nightlife, we recommend having a car as finding a taxi at night can be more challenging. Also, buses stop running around 10 pm. 
The main road, Colón, runs from the carretera to the plaza and down to the lake. It is lined with shops and restaurants and ends at the "malecón," the boardwalk along the lake. On weekends you can find the malecón bustling with visitors from Guadalajara, vendors, artisans, performers, and locals. Walking along the malecón at sunset with an artisanal ice cream cone is a gorgeous evening activity many enjoy.
Main Neighborhoods in Ajijic
La Floresta
Upper La Floresta
Centro
West Ajijic
Ajijic is a small town neighbored by other small towns that blend into one another. However, as Ajijic grows in popularity, a new area known as "West Ajijic" has formed west of the village.
West Ajijic is vast and growing. It has several smaller neighborhoods within it. More restaurants, markets, and other activities continue to pop up on this side of town.
There is only one main highway along the lake, so traffic congestion can sometimes occur in centro Ajijic. As a result, many people opt to use the bike lane with a regular or electric bike to avoid this congestion.
English Is Widely Spoken in Ajijic
Because the Lake Chapala area is home to the largest community of American and US citizens in all of Mexico, local native Mexican people have worked hard to learn English and serve this new population.
It is common to enter a restaurant and be greeted in English and be served menus in English. Some grocery stores have signs in the aisles in both English and Spanish, and most of the professionals, ie. Doctors and veterinarians have a high level of English. This is only sometimes the case in neighboring towns in the Lake Chapala area and is unique to Ajijic.
Ajijic Pueblo Mágico
Ajijic is one of Mexico's newest pueblo mágico, or "magic town," known for its culture, music, and art. For decades it has been a hotspot for creativity and has attracted musicians, writers, and artists worldwide.
A vibrant and thriving community of creatives makes up this unique village. The streets are decorated with murals, houses are painted bright colors, and art galleries are plentiful.
Several restaurants have nightly live music showcasing an array of musical genres, including jazz, flamenco, mariachi, son jarocho, rock and roll, bluegrass, and more. On any given night, around 6 pm, you are sure to find a myriad of options for live music.
Things to Do in Ajijic
Wednesday "tianguis" (flea market)
Group meditations
Tennis & Pickleball
Going out to one of the many restaurants
Volunteering with children or animals (over 100 nonprofits in the area!)
Hiking mountain trails
Walking along the malecón
Sitting in the plaza for a coffee or a meal
Horseback riding tour around town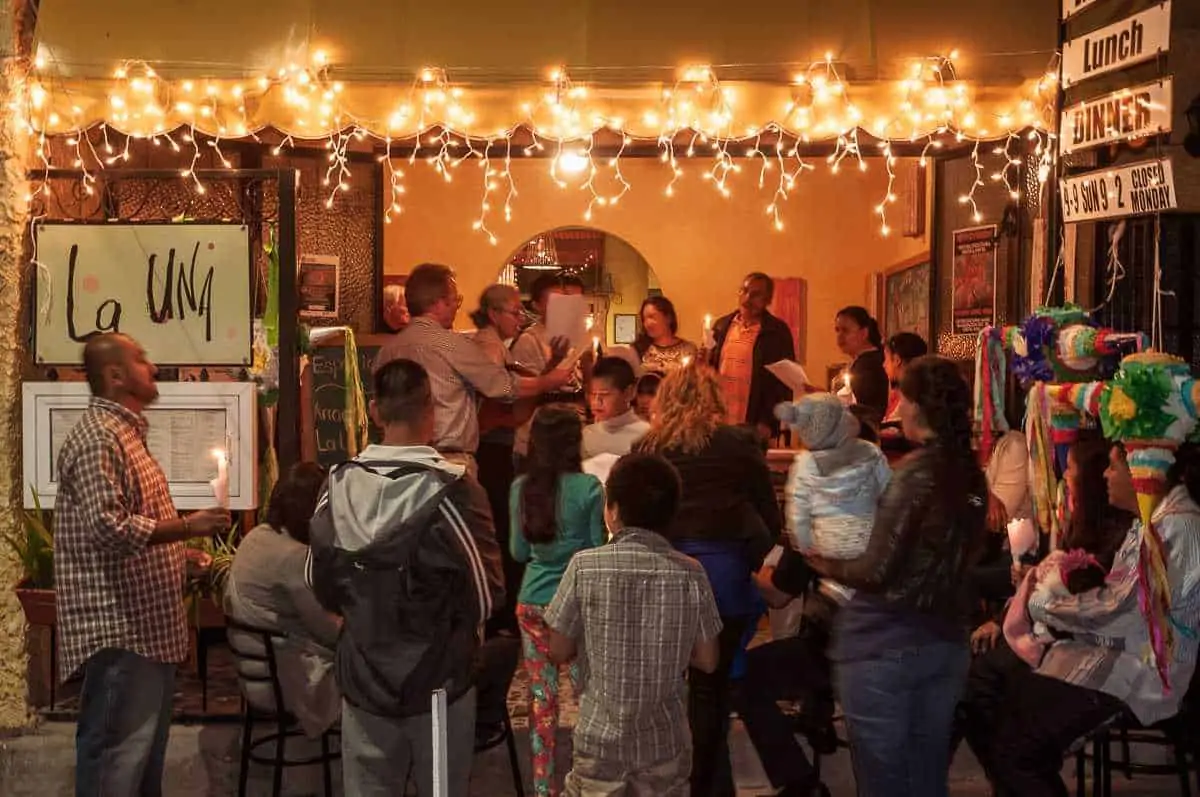 Moving to Ajijic
More and more people are making this unique and quaint village their home. It is truly a magical town. Consider a private Ajijic relocation tour if you're thinking of living in Ajijic.
A Private Tour Is Ideal for:
Those who would like to see what living in a specific city/town of Mexico is like
You don't want just a touristy tour- you want to learn what living here is like.
You want to see neighborhoods and grocery stores and learn local tips.
Want a fully customized tour based on your needs.
And you DON'T want a sales pitch from a realtor or similar.