Many retirees have been making the move to Mexico for over 40 years now. Mexico offers retirees a lower cost of living and a great quality of life since they don't have to worry about earning a living here.
But what are some of the other reasons Mexico is so popular with retirees?

1. Proximity To The U.S. and Canada
In many parts of Baja California and even Sonora, you can drive into the U.S. in less than 2 hours.
And if you decide to live further inland in Mexico, there are over 40 airports in Mexico that offer direct flights into the U.S.
Many retirees who still have family in the U.S. can be back in as little as a 1-hour flight. For Canadian retirees, there are at least 3 airports throughout Mexico that offer nonstop flights to Toronto with an average flight time of 4.5 hours.

2. Climate
You can literally pick your ideal temperature based on the elevation where you live!
Most ex-pat destinations in Mexico are closer to the equator, and therefore the weather stays pretty constant.
If you like heat, the warm places will always be warm. If you like cool weather, the cooler places remain constantly cool. And if you like spring-like weather, there are plenty of locations in Mexico that stay consistently fresh!

3. Plenty of Expats
There are at least 10 very popular expat cities in Mexico. If you want to make your transition to living in a foreign country easier, you might want to start out in a town with a lot of other expats like Ajijic, Puerto Vallarta, Playa Del Carmen, San Miguel de Allende, Cuernavaca, or Merida. However, if you don't want to be around many other expats, the majority of towns and cities in Mexico tend to have few expats.
4. Beaches and Mountains
Mexico has over 5,000 miles of coastline and beautiful beaches and over 1,000 miles of mountain ridges down the center of the country. Mexico has something for everyone!
5. Cost of Living in Lower
I have interviewed dozens of other expats who have chosen to live in Mexico and almost all of them report a lower cost of living in Mexico.
How much of a lower cost of living depends on how much they used to spend before and what their current budget is. However, several expats have shared a lower cost of living of up to 60% less than what they were spending in the United States. It also helps that the U.S. dollar is worth almost 21x more than the Mexican Peso. Your money goes a lot further in Mexico!
6. Retirees Receive Special Benefits
Mexico offers many special discounts for retirees with their famous INAPAM card discounts that help you save on just about everything you do. You get 20% off at various franchise restaurants like TOKS, Sanborns, and El Porton. And several local restaurants throughout the country.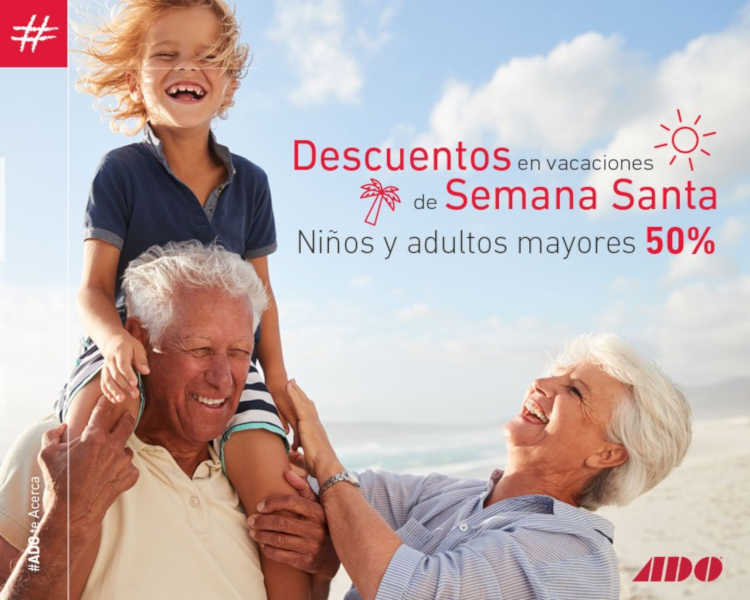 You also get 10-30% discounts at the farmacias (pharmacies) like Soriana, Farmacias Similares, and Walmart. You get 50% off property taxes, 15-20% off airfare.
50% Luxury Bus Tickets, 50% off tickets to movie theaters, water parks, and much more!
7. Healthcare is Affordable (and Excellent)
Mexico's doctors are well trained and many specialists speak at least a little bit of English. Some doctors at the top hospitals in Mexico are fluent in English and Spanish, and a lot of them have studied in either the United States or Europe. A routine doctor visit is less than $20 without insurance. A specialist is $30-40 without insurance. If you are a resident, you have access to the public healthcare system for minor medical treatments at no cost to you.
8. Ease of Settling In
Mexicans are some of the friendliest people you will ever meet! Foreigners have been coming to Mexico for years, and locals treat them with inclusivity and respect. In a recent study done by Internations.org, Mexico ranked number 1 in terms of ease of settling in. Meaning that it's easier than any other country to feel included and make friends in Mexico.
9. Ease of Residency
The Mexican residency process is fairly simple to follow and very affordable. Most people spend an average of $400-$1000 USD total to process either a temporary or residency visa. And unlike other countries around the world, the income requirements in Mexico are low and reasonable.