You've probably heard by now that people from all over the world are moving to Mexico. A good measure of this is how applications for residency in Mexico went up 400% from 2020-2022.
People are no longer just coming for vacation to Mexico. Many people are thinking about their plan B, and living in Mexico seems like the most advantageous country.
And there are many reasons for that. Maybe you are tired of the cold winters that seem to get longer and longer each year.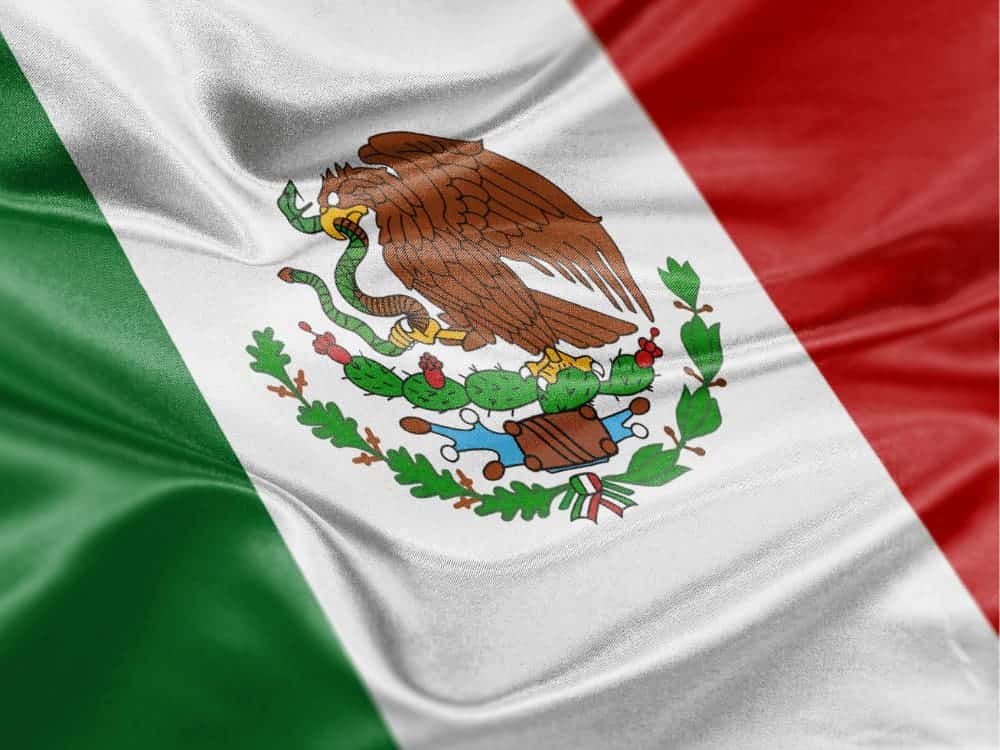 Or you could feel the pressure to keep up with the high cost of living in your home country. Property taxes increase yearly, your grocery bill is more expensive each week, and your income isn't increasing at the same rate. The idea of retirement is getting further and further out of reach for so many people.
But then there are also many of you who want to move to Mexico because you want to live abroad. 
You might have a sense of adventure and want to know what living in a foreign country would be like. It's easy to fall in love with the people, the weather, the food, and the beautiful landscapes of Mexico.
I mean, the list is virtually endless.
But you may not know that having Mexican Residency also has some benefits.
Some of these include
the ability to travel freely
be eligible for government programs
access to the affordable public healthcare
having the ability to work
being able to open a bank account
and even buying and registering a vehicle in Mexico.
Let me share some of these with you in detail below.
Residents Can Come and Go As They'd Like
The most obvious one to you may be that you can come and go as you please. Stay as long as you like in Mexico. No more limitations on the length of visit on your tourist FMM. The length of time you want to stay is up to you and is no longer at the discretion of an immigration agent.
Another big benefit of residency in Mexico is that you don't need to live in Mexico. You may not be considering moving to Mexico for a few more years. Or this may be your plan B in case of a political downfall in your home country. So you might not have a "date" as to when you plan to live in Mexico.
But that's ok. In Mexican immigration law, there is no requirement for you to live in Mexico for a minimum amount of time to remain a resident. So it helps you secure your future ahead of time.
Additional Reading: Our Tops Blogs Covering Residency Visas in Mexico
Eligibility For The Affordable Public Healthcare
There are two types of public healthcare systems in Mexico. One is IMSS- the social security healthcare system designated for employees in Mexico and their family members.
But as a resident of Mexico, you can voluntarily sign up for IMSS and get affordable healthcare. The yearly premiums are incredibly affordable, with rates starting at MXN $6,850 (about $350 USD a year) and up to $16,450 MXN a year (about $830 USD a year).
Now, why should this matter to you?
Unlike private healthcare in Mexico, IMSS allows people over 70 to get coverage in their network of hospitals.
Most private health insurance companies in Mexico tend to cap their policies for new members at age 65. So, if you move to Mexico at age 70 and are planning to get a new policy, getting one through a private company might be near impossible. But the IMSS is an option for you.
However, you have to be a resident to be eligible. Tourists cannot apply for IMSS.
Retiree Discounts (INAPAM)
Did you know that Mexico has its own seniors discount program? This one is known as INAPAM.
Not only can you get access to various discounts on things like airfare, bus tickets, movie theaters, and more. But you can also get as much as 50% off your property taxes (predial) in Mexico. The program is 100% free and is available to nationals and residents 60 years of age and older.
An INAPAM Card is good throughout the entire country, but the requirements can vary from state to state. To help you out, we have a directory of recommended contacts in our COMPLETE Mexico Relocation Guide that can help you apply for your INAPAM card.
Discounts For Locals Only
The culture and natural wonders of Mexico are amazing. It's no secret that Mexico attracts millions of tourists each year. Mexico is incredibly diverse! For example, you can easily be in a completely different landscape on a very short road trip from your home. A place with a different language, different native tribes, different cuisine, totally different customs, and everything in between.
Mexico is full of federal parks, ancient temples, pyramids, and ruins that usually charge an entry fee.
But you can take advantage of your Mexican residency to get discounted entry fees because you're a local. You will usually have to show your residency card or a local driver's license from that state to get discounts. And in most states, only residents and nationals can get a driver's license. So it pays back to be a resident of Mexico.
Examples of Savings
You can save hundreds of dollars as a resident if you love visiting museums or archeological sites. Here are some examples of the savings you can expect.
At the Ek Balam Ruins, tourists pay $26 USD. But locals pay $9 USD
At Chichen Itza, the regular price is $495 MXN. But locals only pay $270 MXN
For tourists, the Holbox Ferry price is $11.50 USD. Locals are only $9 USD
The Anthropology museum in Mexico City is free on Sundays only for residents and nationals. Tourists pay $85 MXN.
Every state and city has its attractions. And that list is too long to post it here. But I wanted to show you some examples of the savings of being a resident.
How To Get These Discounts
Always show your residency or INAPAM card before buying tickets to a local attraction. That way, if there is a discount, you can take advantage of it before purchasing. Once you pay, you can not go back and ask for a discount. 
To determine whether you are eligible for a Local or National discount, the back side of the residency card will always be reviewed for the place of issue. All residency cards will say subdelegacion federal and the city of issue.
I can't list all the discounts you'll get because there are just too many!
But you can count on saving a few hundred dollars a year by using your Mexican residency to your advantage. For many living in Mexico not only means living a better life and being able to travel and do the things you like to do- all on a limited budget and paying less than the tourists do.
Is The Mexico Relocation Guide Worth It?
The COMPLETE Mexico Relocation Guide is packed with the most important information for your move to Mexico.
It's an easy-to-follow online course that details the steps for residency visas, how to secure an appointment at your local Mexican consulate, which Mexican Consulates require the least amount of monthly income, how to get affordable health insurance in Mexico, common scams to avoid and questions you should be asking for several different processes.
It has A LOT of important and up-to-date information. But because we know that navigating Mexican bureaucracy can be very difficult- especially if you don't know Spanish. We also include a complete directory of recommended facilitators and contacts located throughout Mexico to get a process completed with the minimum amount of surprises or stress.
But don't just take my word for it. Take a look at our reviews on our Facebook Page https://www.facebook.com/mexicorelocationguide/reviews